Our regular Sunday morning service is at 10.30am.
We are back worshipping together in the church with the seating returned to pre-Covid layout. The service continues to be streamed live online and can be viewed later on the church website or YouTube page (links at the top of the page). Read more about joining together for Worship.
What happens when I arrive?
As you arrive, members of the Welcome Team will be on hand to say 'hello' and help with any queries. We do not use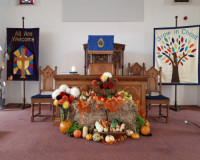 hymnbooks but hymns and songs are projected onto the screens throughout the service. Bibles can be requested from the Welcome Team if you would rather use one. The intimations are scrolled on the screens before the start of the service.
There are no reserved seats so feel free to sit anywhere - upstairs in the gallery or downstairs in the main sancturay.
Come as you are and whatever you feel comfy in. We have no Sunday clothes!
If you sign up for our weekly mailchimp (via the church office) containing the minister's letter, a quick look at up-coming events and with links to the weekly intimations, keeping in touch with what's going on is even easier. The weekly notices are also available to view on the website in the News Section along with recent editions of Kin-nections, our church magazine.
What happens during the service?
Shortly before the start of the service, we join together to sing a hymn or contemporary song, led by members of the choir.
During the service, the music is led by the organ and/or electric piano. The service is led by the Minister with a variety of people of all ages, contributing throughout.
Offering bags are no longer passed round during the service. If you are able, there is an opportunity to leave an offering or envelope on the plate in the vestibule as you come in. Many folks find it easier to make a contribution in other ways (eg by standing order or direct debit). More information on how to do this can be found on our Giving Page.
We now use a more modern version of the Lord's Prayer during the service.
What about Children & Young People?
Children are welcome stay with their families for the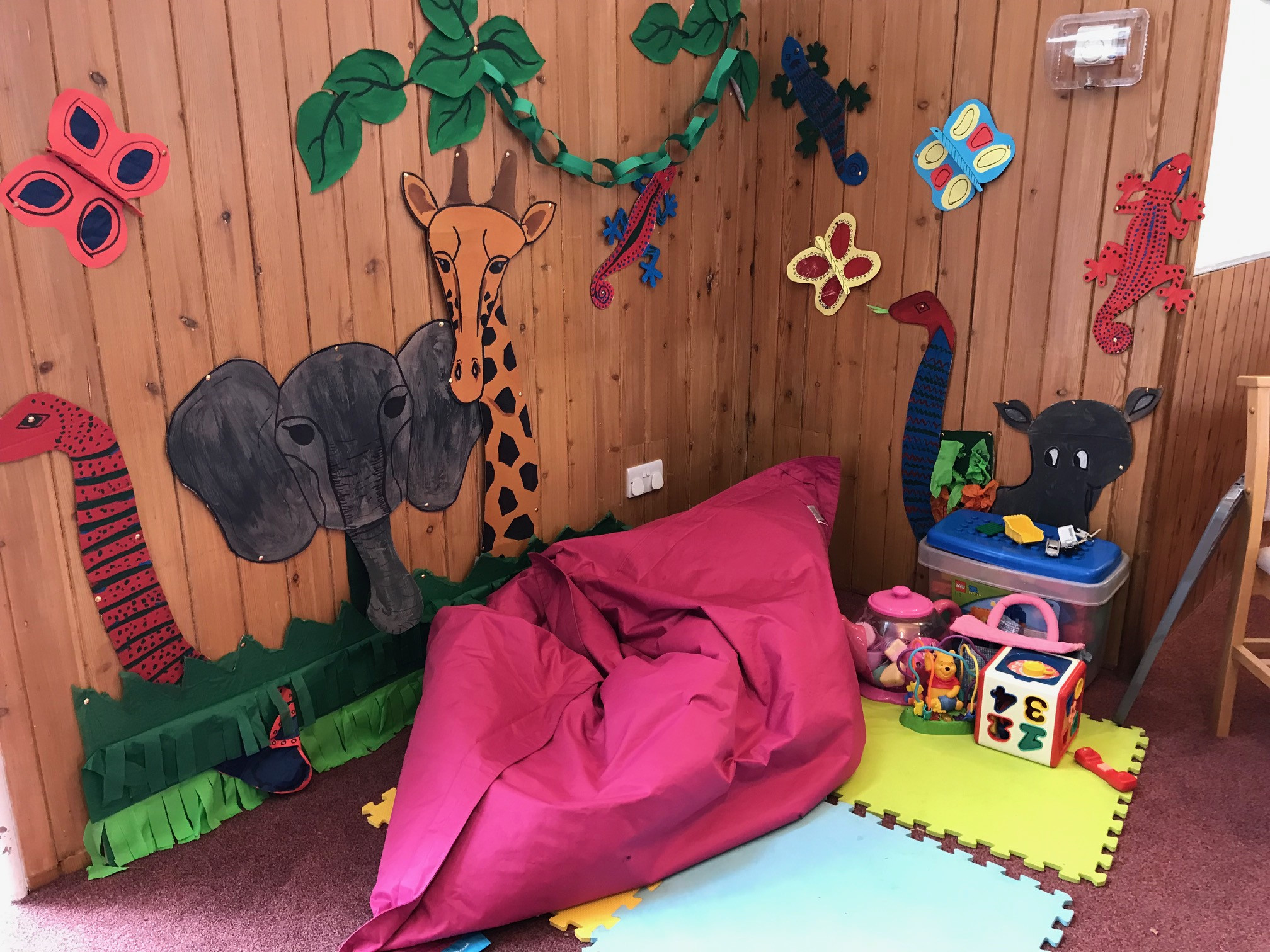 service or join others in various parts of the church buildings under the supervision of volunteers. There are also a number of options for young people.
Read more about the ongoing work with our Children and Young People and how they might like to engage in worship.
All volunteers working with our children, young people and protected adults have PVG membership through Disclosure Scotland and undergo safeguarding training.
What happens afterwards?
Tea and coffee are served after the service - please stay to say hello and have a chat. There is also the opportunity to purchase goods from our well-stocked and popular Fairtrade stall.