Situations Vacant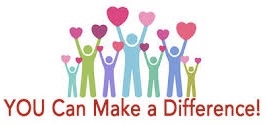 Over the coming weeks we hope to build up a list of various tasks in the life of the church that need to be done and for which volunteers are sought. Some, like the post of Magazine Creative Editor, require a major commitment, while others are occasional tasks or are part of a rota. There are a few specialist tasks for which skills are required but there are also vacancies that do not require previous experience.
Would you like to be part of the welcome team on a Sunday morning? Would you like to be part of the team who serve teas and coffees after worship or are you interested in joining the Traidcraft Team? Could you offer a couple of hours to act as a steward for events taking place in the church building during the week? If you have admin or technology skills, why not volunteer to help with the AV desk or with the preparation of slides for hymns, etc (training is available).
Also, as we continue to try and find the best way to re-establish children's and youth ministry, those who might be able to take part in that are invited to get in touch.
If you would like to help in any way with the children and young people in our church, please talk to Ruth R or email the Church Office.
We are currently looking for volunteers to...
Act in a drama during the all age part of the service on Sunday mornings
Help with children's or teens' activities during the sermon on Sunday mornings
Help with Crossfire on Sunday evenings from 7pm till 8.30pm, preparing food, leading games/activities or leading a "God spot".
Group leaders are also invited to get in touch via the office if there are vacancies for volunteers in their group. We will be happy to advertise these roles here.