September Communion Special Offering for Mission Aviation Fellowship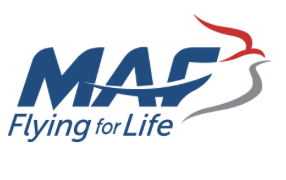 MAF (Scottish Charity No. SC039107) is the world's largest humanitarian airline, bringing food, medicines and hope to vulnerable people in hard-to-reach places. Kinross Parish Church is partnering with MAF throughout 2022 and this charity has been chosen by the Kirk Session for our special collection and is commended to you. You are invited, if you are able, to support our chosen charity: please hand in a donation marked "MAF" at a Sunday service or visit the Giving page of our church website for details of how to make an online donation.
There is still an opportunity during September to donate if you wish to the work of Mission Aviation Fellowship. Whether you are putting an envelope in the plate at church or donating online via our church website, please mark your donation for MAF.