Presbytery News & Recommendations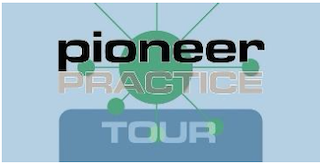 Pioneer Practice Tour: Saturday 7 May from 9.30am-Noon - £8 (9.30am- 1.30pm £12 with lunch) at Perth North Church.
You can book via https://www.eventbrite.co.uk/e/exploring-pioneer-practice-4-7-may-2022- tickets-272673472697
Recommended to us by the Presbytery of Perth. An interactive morning of exploring the exciting potential of pioneering forms of Christian mission and church. Led by Jonny Baker, Director of Mission Education at the Church Mission Society in Oxford. A renowned writer and inspirer on 'pioneering' forms of mission and ministry. With musician Gav Mart and local 'pioneers'.
******
Russian Evangelical Alliance Laments War: The Church of Scotland has passed on a letter received by the World Evangelical Alliance from the General Secretary of the Russian Evangelical Alliance (REA): "I mourn what my country has done in its recent military invasion of another sovereign country, Ukraine... Two peoples closely related to each other, many of whom are deeply devoted to the Christian faith, are now in fierce battle... All these events cause me deep sorrow".
The REA was involved in attempts to prevent the invasion, has worked with other churches for reconciliation and has supported Ukrainian refugees now in southern Russia. (From Life and Work, May 2022. Full text of the letter at www.lifeandwork.org)
*****
The Presbytery of Perth has drawn our attention to the proposed national conference of the Bridge Pastoral Foundation, to be held locally this year at Strathallan School, Forgandenny 18 – 22 July on the theme of 'The Courage to be Healed'. The BPF, founded in1962, 'exists to bring a theological dimension to training for psychotherapy, counselling and related caring professions'. Details at: www.bridgepastoral.org.uk