Minute for Mission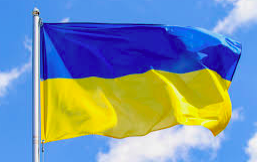 The Outreach Group has re-introduced the monthly "Minute for Mission" during the morning service highlighting various areas & situations in our congregation, community and across the world so we can pray for them in a more personal and informed way.
On Sunday 29 January 2023 in "Minute for Mission" Tim shared with us about Ukraine and the links we have there. He urged us to remember these various people and situations in our prayers.
Prayer Points for Ukraine
Links with Rev Dr Robert Calvert
Robert writes:
"My friend Kirill has been supporting and connecting people in Kyiv but in January 2022 his wife Zarina and mother of two was diagnosed with cancer. When it was stage 2, after chemotherapy, there should have been an operation, but this did not happen. It became clear that the tumour had metastasized, and it was found that stage 4 cancer had developed with metastases to the liver, the hips, ribs, spine, and even on her skull. She is often weak and before Christmas lost 4 kilos in a month. In January they wrote, "We continue to live and even began to write a small diary. We feel God's presence in our lives and God's love."
Pray for those who are serving others in need – such as Mikhailo in Western Ukraine, Andrei in Kharkiv, Sergei in Dnipro and Zhenya in Kremenchuk (both Sergei and Zhenya take many trips near the frontline).
Alex, who was one of my first students, leads a Christian students' movement around Odessa. His wife and son are among the many who have fled the country, but he continues to network the churches and local services in the Odessa area.
Pam, originally from Boston and married a Ukrainian, is a trained parish nurse working with displaced people from the eastern Donbas region. Though still supporting those who are homeless and suffering from addictions, today she is pointing to the need for the supply and fitting of prosthetic limbs.
Ukrainians, in general, have shown great solidarity but they will be severely tested during the cold winter as the Russians attempt to destroy the electricity, water and heating systems. Pray for their resolve and strength in weakness.
Pray for the Ukrainian and international students studying at the Ukrainian Evangelical Theological Seminary and Ivan who is the rector of the seminary. They are back on the campus despite broken buildings and power outages."
Congregational Links with some refugees
Margaret M writes:
"The family is a mother and a 16-year-old girl who have now got an apartment in Kirkcaldy and are self-sufficient. Natavia (mother) is very organised and has great motivation. She has attended English classes and is now quite confident in speaking English. She has now got a job in Glasgow and travels every day by bus from Kirkcaldy, getting up at 6 in the morning and not getting back until 8 at night. She is so proud that she is now supporting herself and her daughter, Katcha, who is attending High School in Kirkcaldy and is doing very well and wants to go to University in Scotland. There are also many relatives back in Ukraine and a son who is at university there, but they have been able to phone them until recently when links are very difficult now.
The other family we have befriended live in Kinross. A Mum, Dad and daughter, Maria aged 9. Mum has also attended English classes in Perth and is very good with English now. Daughter was taught English in her Primary School in Ukraine and she translates for Mum and Dad. They have a different outlook from the other Ukrainians. They are so grateful for everything being done for them, but they are desperate to get back. Mum has been back once for a week to see her Mother, and the conditions her relatives and people in her district were living in were atrocious, like we see on TV, no water, electricity food etc. This has not helped the family to settle here, but they know that for the safety of their daughter it is necessary. This family too, although very well cared for and their accommodation is perfect for them long to get back to their homeland.
Pray that those Ukrainians who have been housed in our own country continue to get support. Conditions may become difficult for them as time goes on and their allotted time expires."
Links with the Great Church in Debrecen partnering with a church in Csongor
One of the pastors of the Great Church writes:
"We continuously support the ministry in Csongor, in Ukraine. We visited them in November. The minister, Sandor and his team did a very good job. They started to renovate the old house. They renewed the walls, made proper heating and bathrooms. They made a storeroom for food, like potatoes and vegetables.
Sandor said, people think that we are just mad, because no one is renovating in the middle of the war. But they trust that war will not reach them. They will finish the work soon this year, with hope to use this house for the interest of the community. This will be a house of shelter for the people. The problem now is the electricity supply because they have electricity for only a couple of hours each day. They needed an alternator to make enough energy for the church building. They need a lot of energy because they prepare food for more than 100 people every day. More and more young people are escaping from the terror of the war, going through the green border. The elderly people stay and most of them cannot take care of themselves. They can rely on only the help of the church. And they had to make an air raid shelter, with sandbags too. This was compulsory. It was very strange and shocking to see it. The situation of the war is not getting any better, but they still trust. Sandor and his team are thankful for your donation.
Sandor usually writes to me what they need, and we try to get needed stuff for them as soon as possible and transport them, sometimes with the help of the Church Aid. This is how it works."