Kinross Parish Church Eco-Team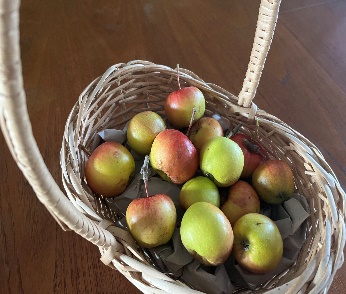 Would you like to volunteer to support?
During 2022 the Eco-Team had a great harvest. From the church garden, we had our first apples from the four trees that were planted this year and again a good yield of plums from the trees at the gate.
The allotment, although still small (we hope to get a slightly larger one next year), was bountiful, allowing us to give basketfuls of produce to the Kinross Centre, including strawberries, tomatoes, peppers and parsley.
We are now at the tidying- up point, getting ready for next year's planning and planting. We need more helpers so if you are able to give just an hour or so a week or maybe just to offer some advice, please get in touch via the Church Office.