Good Friday Experience for children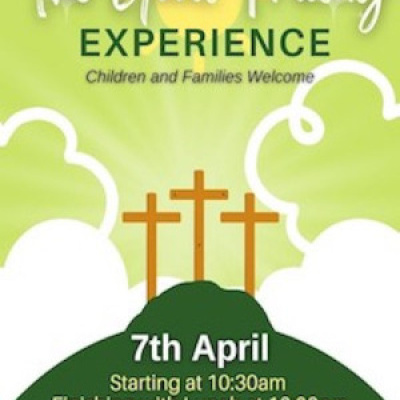 The Good Friday Experience is an interactive morning for children to explore the different parts of the Easter story. It's happening in the Church on Friday 7 April from 10.30am till 12 noon, and then lunch will be served from 12 noon till 12.30. Adults are welcome to stay with their children or collect them at the end. It's free but donations towards food and crafts are welcome.
Helpers for the Good Friday Experience
If you would be willing to help with the Good Friday Experience on Friday, 7th April from 10.30 till 12 noon, please speak to Alicia, Shona or Ruth or email the Church Office. We are specifically looking for people to help children with crafts or be a storyteller in one of the small groups that the children will move round.
Thank you.