Family Week 2023 - The Big Top Holiday Club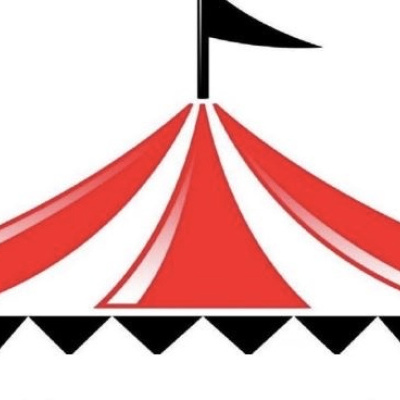 Registrations for Family Week 2023 (The Big Top Holiday Club) are now open. Please register for all children aged 3.5 (born on/before 29 Feb 2020) up till age 16 (starting S4) using this link https://forms.office.com/r/acRhnSVARH
You will be guaranteed a place if you register by midnight on Saturday 29 July – we cannot guarantee any places after this time.
All groups will start at Kinross Parish Church each day at 9.45am and will finish at 12 noon. Note that while P2-P7 are to be collected from Kinross Parish Church, Pre-School/P1 will finish at Swansacre Playgroup and S1-S4 will finish at St Paul's Church. (Please register for the school year your child will starting in August 2023, not their current year)
Further details:
The programme will include songs, drama, Bible stories, crafts, games, snacks, drinks and other activities. Family Week is free, but donations to cover costs are welcome in the donation buckets available.
There are many afternoon and evening activities on offer, and some of these involve a cost. Put these in your diary now.
Monday 31 July – Family Treasure Hunt around Kinross – Meet in Kinross Parish Church garden at 2.30pm. Bring along a charged phone with the "What three words?" app downloaded on it.
Tuesday 1 August – Senior Trip – Ice skating at The Peak Ice Rink, Stirling. Cost £4.50 (plus £3 for skate hire if you don't have ice skates). Meet at the car park by Kinross Parish Church at 2.45pm, return around 6.45pm.
Wednesday 2 August – Film Events, including ice cream, all in Kinross Parish Church
Family Film Afternoon – 2pm till 4pm
Seniors and P7 Film evening – 6.30pm till 8.30pm
Thursday 3 August
Seniors Circus Skills Workshop – 2pm till 3.30pm at Kinross Parish Church
P6/7 trip to Hollywood Bowl – Cost £5. Meet at the car park by Kinross Parish Church at 4pm, return around 6pm
Friday 4 August
Family Barbecue – Meet at Kinross Parish Church at 6pm to see and hear some of the things that the young people and children have been doing during the week, then go out into the garden for a barbecue at 6.40pm.
Contact office@kinrossparishchurch.org for more information.