Family Week 2022 - Wastewatchers (updated 29 July )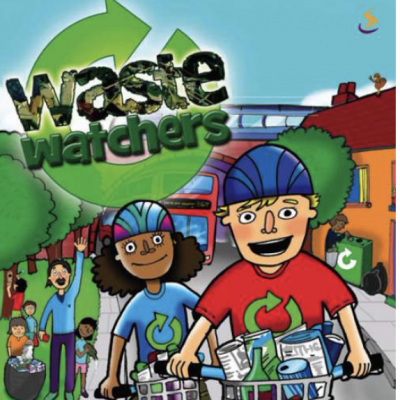 If you would like to contribute towards Family Week, you can donate the following items to the Church Office between 10am and 12 noon on Monday or Friday, or you can bring them to church on Sunday morning. Thank you.
We are looking for...
Donations of packets of biscuits
Spare wool (especially colours that may appeal to boys or girls who don't like pink)
Empty yoghurt pots
Small recycling junk made from cardboard, kitchen roll holders, small packets, tubes, and very
small boxes, toothpaste boxes, cereal bar boxes, biscuit boxes, and small cereal boxes. Nothing
larger than 25cm and no plastic please.
Spare elastic bands
Clean, dry sticks from trees, with a diameter of about 0.5cm to 1cm and at least 20cm long.

The P6/7 group would like to ask for donations of cut flowers for an activity on Friday, 5th August. If you can help, could you please drop flowers either at the Church or at St James Church hall before 10.15am on Friday morning or contact the Church Office and they can be collected. Hopefully you can help us as this was a lovely activity, we did a few years ago which was greatly appreciated in the community.
*****
Family Week is happening this year from Monday 1 August until Friday 5 August. All children and young people born on or before 28/2/19 up to S4 at high school are very welcome to register and come along.
It's all free, but donations are welcome.
Children are welcome to attend for all or part of the week. Each day all groups meet at 9.45am at Kinross Parish Church for gathering activities. The groups then go to their different venues for age-specific activities.
Register online at https://bit.ly/3koSv5p
At 12 noon children and young people can be fetched from:
Pre-school & P1: Swansacre
P2-P7: Kinross Parish Church
S1-S4: St Paul's Episcopal Church
There will be all the usual Family Week activities, including games, crafts, songs, a drama, Bible stories and loads of other fun activities, all based on our Eco Wastewatchers theme.
Afternoon activities include:
Craft afternoons
Senior trip (for S1-S4) on Tuesday afternoon, venue and time to be confirmed. Cost £5.
P6-P7 trip on Wednesday afternoon to Hollywood Bowl, Meet at KPC at 3pm. Cost £5.
Family film afternoon on Thursday at 2pm.
P7 and senior film night on Thursday at 7pm.
Closing service and barbecue on Friday evening at Kinross Parish Church at 6pm.
This year there are currently no restrictions on numbers.
More information from office@kinrossparishchurch.org