Craft Group Fundraiser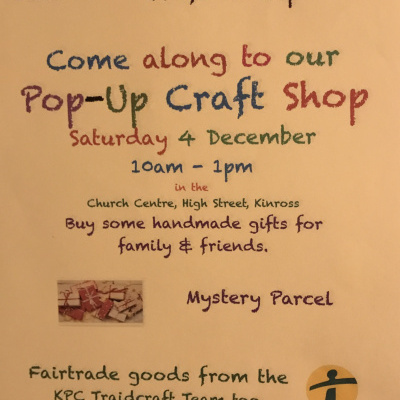 The members of the Craft Group are having their second Pop-Up Craft Shop on Saturday 4 December from 10am until 1pm in the Church Centre. An opportunity to buy some lovely handmade gifts for family and friends. The KPC Traidcraft Team will be joining us too with a great range of products.
We are able to take card payments as well as cash. Please come along if you missed the first one.