Church Flowers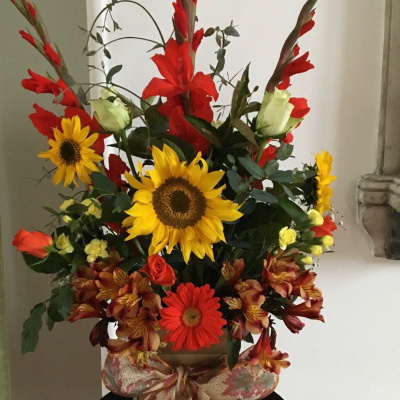 HOW TO REQUEST FLOWERS & HOW TO BE A SUPPORTER, ARRANGER OR DISTRIBUTOR
We hope you have enjoyed seeing the beautiful, colourful display of flowers every week in church. The ministry of flowers is of great importance and means such a lot to those receiving them. Each week after Sunday worship the flowers are distributed within the parish. Would you like to support the Flower Fund with a financial contribution?
All Sundays are listed from December 2021 on the flower cupboard door in the meeting room. Sign up for any available date − please book early if you wish a particular date.
Perhaps you would like to join the rota for arranging or distributing the Church flowers? Or should you wish to suggest a recipient (special birthday, anniversary, illness or just keeping in touch) please contact the Church Office.