Christian Aid Week Appeal 2021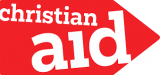 KiltWalk 23-25 April: Is there anyone out there who is planning to do this year's Kiltwalk (virtual or actual, 23-25 April), or do you know someone who is thinking about taking part? If you (they) have not yet chosen which charity to support, could we suggest Christian Aid? If you need any more information, go to https://www.christianaid.org.uk/get-involved-locally/scotland.
Quiztian Aid Quiz Saturday 15 May: Christian Aid Week 2021 will go ahead this year but will look more than a little different from previous years. We have some exciting ideas, which we will share with you, but initially, you could put the date Saturday, 15th May in your diary, for the Quiztian Aid Quiz. This will be hosted by the Moderator and anyone can take part. More details will follow. Watch this space! For further information, contact Alasdair Stewart or Anne Sutherland.
Kinross General Appeal 2021 - More information here
Kinross Water Bucket Challenge - More information here