Are you supporting Fairtrade this year?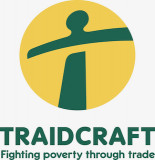 We are delighted to let you know that there will be a stall on the following Sundays after Worship: 21 & 28 November and 12 & 19 December.
To keep social distancing in place we will have three tables with the same items on them to allow you to browse safely. Payment can be by cash, card or IOUs! Orders can be taken for our Christmas hampers, and we have plenty of Christmas cards, gifts as well as the usual items.
Please support Fairtrade this year in your thinking about the Christmas season.